End-to-end RPA solutions to help you successfully
navigate the automation journey
Robotic Process Automation is the technology that allows anyone today to configure computer software, or a "robot" to emulate and integrate the actions of a human interacting within digital systems to execute a business process. RPA robots utilize the user interface to capture data and manipulate applications just like humans do. They interpret, trigger responses and communicate with other systems in order to perform on a vast variety of repetitive tasks. Only substantially better: an RPA software robot never sleeps and makes zero mistakes.
Robots are here to stay. The faster you harvest their potential, the faster you create a competitive edge for your business. Robotic Process Automation delivers direct profitability while improving accuracy across organizations and industries. Enabling RPA to handle any processes will not only transform and streamline your organization's workflow. It will allow for superior scalability and flexibility within the enterprise, doubled by fast, tailored response to specific needs.
We believe Robotic Process Automation
or RPA is the lever that will take these
Corporate Functions to the next level by
Increased Organizational Capacity
Because RPA automates tasks, not jobs, it is an effective means of creating additional capacity within your company.
Employees will be able to spend less time focusing on manual tasks, and more time on high-value work like data reporting, analytics, and operational improvement. Moreover, RPA is an inexpensive means to increase throughput and overarching outputs for critical business processes, allowing an organization to do more for customers and partners.
Improved Employee Engagement
By automating manual, repetitive workload, organizations can achieve significant improvements in employee engagement. RPA automations increase employee quality of life by removing rote tasks, and enabling them to focus on critical activities.
Qualitative Benefits
RPA deployments can achieve a host of qualitative benefits including
Improved standardization and auditability
Lower response times and increased customer satisfaction
Reduced process cycle times
Increased measurability and transparency
Reduced Implementation Time
RPA differs from traditional IT solutions in its ability to be rapidly designed and implemented. RPA automations are targeted solutions of limited scope and complexity. Because they mimic human interactions, costly business requirements analysis is not required. Moreover, because they are "low code" or "no code" solutions they require few technology resources. Program managers can obtain significant results in a matter of a few weeks or months.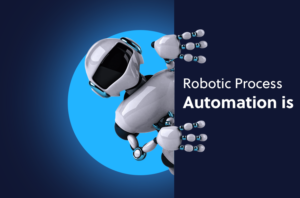 Configuration
that automates
manual, repeatable
tasks
Algorithms that
solves specific
problems
Software "robots"
that plug into,
and access existing
business software
Workflow
Enabled
Interaction
Robotic Process
Automation is NOT
Something that can
entirely replace humans
Something that can
replace human cognitive
functions…yet
Purely just another
cost-play
Applicability of
RPA Across Functions
and Business Priorities
Data Analytics & Reporting
Data Gathering and Cleansing
Data Verification and Validation
Enhanced System Functionality
Interested in our services? Drop us a message
and one of our agents will get in touch with you.